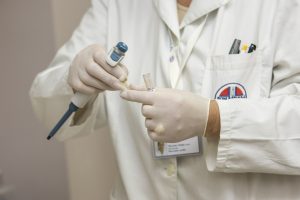 Stay safe abroad, apply for a Carte Vitale.
Moving abroad can be daunting. Even more so when you're not entirely certain of the State Health System. In France, the solution to this is a Carte Vitale, and it's an option for all expats who have moved to France.
What is a Carte Vitale
A Carte Vitale is the French Social Insurance Card. It certifies the right to health insurance and holds the necessary information for reimbursement of health care and treatment. Essentially, it is a health insurance card.
Who can get a Carte Vitale
The card is available for any permanent resident of France. You must be able to prove that you are a permanent resident. There are various different ways to do this, namely; utility bills, proof of ownership or long-term rental and evidence of employment (if you are employed). If, however, you are pension age, not working or registered as unemployed you will have to pay a 'cotisation' fee. This will vary depending on income earned, personal wealth or your personal situation, but tends to be a figure around 8%.
The health insurance card is also available to children. From the age of 16, a child can be given their own Carte Vitale or be registered on their parent/guardians card. Further, children from the age of 12 can get a card through an ameli account.
How to get a Carte Vitale
Getting a Carte Vitale has become a much easier process in recent years. Rather than standing in the CPAM office for hours, permanent residence can apply online or by post. To apply online you should create a free account and follow the simple steps. Bearing in mind you will need to provide certain documents (i.e proof of permanent residency). Applying through the post is just as simple, after requesting the application forms you will complete the application and, naturally, post it.
Many people criticise the process of applying for and obtained their insurance card. But, how long does it really take? The Carte Vitale typically takes around 2 weeks to arrive and the application process has become greatly simplified.
Advice
Here at Harrison Brook, we are experts in all matters expats. Being expatriates ourselves we have lived (and learnt from) the struggles so that you don't have to. Get in touch today to make your move and integration stress-free.