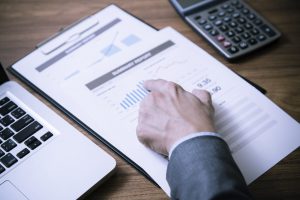 Many expats in France really are "living the dream".
Great culture, superb cuisine, a fantastic and quiet countryside, ancient towns and largely open roads – France is a fantastic place to live.
However, just as is the case in any modern country, it is important to manage your finances while living here. The need to balance your income against expenditure and to make the most effective use of your capital is no different here to the UK, Germany, Spain or indeed anywhere else.
As part of that imperative, if you're an expat resident in France with a variety of loans and other financial commitments in place, you may wish to consider loan restructuring and refinance. It's a potential way of saving money on existing debts, thereby positioning you to better enjoy the great quality of life that this country has to offer.
Understanding Loan Restructuring and Refinance
One thing that is broadly similar in France is that loans exist for various purposes. Those purposes might include car finance, property renovation, mortgages and so on.
Typically, these work on the same basis as elsewhere. The sum will be advanced for a specific purpose and you will repay it over an agreed period of time. The repayments will include an interest rate charge, which is how the lender earns their profits.
In many instances, expats will have several such loans. Equally, they may have been advanced from a number of different lenders. While there is not necessarily anything wrong in that, it might not be the most cost-effective use of your capital.
That's because it might be advantageous for you to have all of your loans consolidated into a single amount advanced from a single provider. The objective here is to reach a position whereby your single integrated monthly repayment is lower than the sum of the several individual monthly repayments it has replaced.
Loan restructuring and refinance may prove to be financially attractive in a number of different situations.
The difficulties for expats in finding finance in France
If the above financial principles are relatively straightforward, their application for expats in France can sometimes be something of a challenge.
To understand why that is the case, it's necessary to think a little about history and culture.
Unlike the United Kingdom and several other European countries, France has never undergone a radical liberalisation and deregulation of its financial services environment. While things are slowly changing and the financial markets are becoming increasingly flexible, loans are still far from being viewed as a commodity to be bought and sold.
The reality of life in France is that some of the following things are still exceptionally important when you are trying to access sources of funding:
professional relationships, often involving the applicant needing to be known to the potential lender through one of a number of channels and over a period of time;
applications that conform exactly to French cultural, business and legal expectations;
approaching lenders who are appropriate for the type of borrowing you are considering;
stability – i.e. the length of time in your present place of domicile and employment.
For many expats, these might be difficult requirements to satisfy without assistance.
It cannot be stressed strongly enough that in France, access to loans is by no means a right or an entitlement. By contrast, they are typically awarded only after due consideration of the appropriate circumstances and in the context of something that is being advanced as a mark of approval of the way you have gone about your request and of you as an applicant.
How we can help
At Harrison Brook we have extensive experience in the French financial services marketplace. One of our specialities is assisting international clients – including those resident in France – with loan restructuring and loan refinance.
If you are a French tax resident living in France and have a mortgage on a property in France plus a number of other personal loans for example a personal loan, a car loan and maybe a works/ building loan (etc.) that you would like to regroup together in order to reduce your total monthly outgoings, we may be able to help. We would do that by facilitating the buying back of the loans and grouping them together, thereby increasing the duration and reducing your total monthly payments.
We are fully familiar with French law and the applicable regulations governing loans and finance.
We would welcome the opportunity to work with you to help you to understand how loan restructuring and refinance might be advantageous in your particular circumstances.
Your initial contact with us would, of course, be treated in the strictest confidence and would involve no commitment on your part.
We look forward to hearing from you.