Free Non-resident UK SIPP Offer
Pensions
Clients with pension values of £40,000 or more now qualify for a free SIPP wrapper setup (usual trustee setup cost £400).
Available to Expats & Non-UK Residents Globally
Control over your investments
Honest & Independent Financial Advice
5 Star Customer Service Rating*
Transfer, Consolidate & Manage your UK Pensions Abroad
French Mortgages
Mortgages
Buying a house in France is certainly an exciting step for any individual or family. Finding the international mortgage, most suited to your personal situation can however, be challenging.
With access to the very best international mortgages for people buying property in France, Harrison Brook can offer:
Fixed, variable interest, capped and variable Loan-to-Value mortgage structures
Residential, holiday and investment property mortgages
Introduction to bilingual solicitors to protect your interests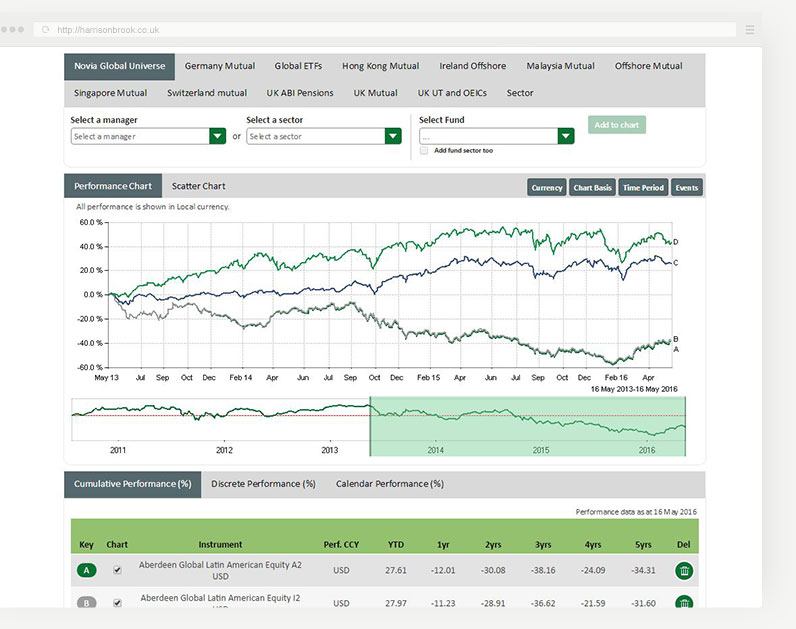 Take Control of Your Savings & Investments
Savings & Investments
Using our online savings & investments platform you have instant access to your portfolio and you can track performance in realtime.
Transparency and honest financial advice are core values at Harrison Brook. Our online savings & investment portfolio puts you, the investor, in control. There are no hidden fees and you get access to the best value international financial products and services available.
Benefits of Choosing Harrison Brook
By opening an account with Harrison Brook you can have all your investments in an easy-to-use online platform with access to the largest range and best value international financial products and services
Honest & Transparent
Initial consultations are free and without obligation and all product fees are visible - fully on a fee based model of advice.
5 Star Customer Rating
At Harrison Brook we're passionate about helping people get the most out of their money and our passion, transparency and advice is backed by a 5 star independent service rating from Feefo.
Easy to Switch
Having all your investments under one platform makes it much easier to manage and we're able to move your existing investment portfolio to your new account with Harrison Brook.
Peace of Mind
Harrison Brook is committed to transparency within charges, an area often glossed over within the industry, and principles of integrity to allow us to build successful and long-lasting relationships with our clients.
Free Consultation
Initial consultations are free and without obligation and all product fees are visible - fully on a fee based model of advice
Excellent Value
Our online advice system reduces our costs and fees allowing us to provide expats access to the largest range and best value international financial products and services.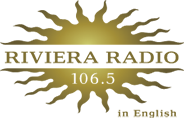 Heard Harrison Brook on the Radio?
Harrison Brook France, on the airwaves across the South of France and Northern Italy
Thanks for stopping by to learn more. Harrison Brook France are on the airwaves across the South of France and Northern Italy.
Through our partnership with Riviera Radio, we provide our 'fee' based model of transparent financial advice via the area's premium English speaking radio station and source of local news and services.
If you would like to learn more how Harrison Brook can assist you, then get in touch.
Get in Touch
Foreign Exchange and Online Money Transfers
Harrison Brook France has teamed up with Aston Currency Management to offer you bank beating foreign exchange rates
Working with Aston Currency Management, Harrison Brook can offer you a better deal when sending money abroad
As exchange experts, Aston Currency Management can save you money with our bank-beating exchange rates on international money transfers and expert guidance on the foreign exchange market.
Whether you're buying property overseas, emigrating or sending money to friends and family we can make sure your money gets to where you need it at a great rate, for a low fee and with all the help you want.
Reduced Transfer Fees

No transfer fees for Harrison Brook customers and you can make payments 24/7 online.

Bank Beating Exchange Rates

Typically 2 – 4% better than your high-street bank and expert guidance on the rates.

Safe and Secure

Aston Currency Management is regulated and authorised by the Financial Conduct Authority.
Independent Customer Reviews
Don't just take our word for it, here's what some of our clients have to say.
My experience with Harrison Brook was good with all email queries answered quickly and efficiently.Although the pension transfer took longer that I would have liked I believe this was outside the control of Harrison Brook.Overall a very good service.
Very happy with the service given which is always to the point and focussed on my needs. Regular review sessions are also given together with easy to understand written status reports concerning my investments.
Iwan Jones –
I had consulted a number of other providers who gave conflicting and unclear advice and were clearly motivated by commission and the 'sale'. It was a pleasant surprise therefore to deal with Ryan and the team at Harrison Brook who gave clear and well-informed advice and then kept me informed throughout as my affairs were put in order. First class service.
David Hiley –
Ryan Frost is a consummate professional – knowledgeable, commercially astute and responsive. He is able to communicate complex ideas in a way that is clear and concise, aided no doubt by his excellent interpersonal skills. I am grateful to Ryan for his savvy advice and guidance, and for following up on my queries swiftly. I highly recommend Ryan and thank him for his excellent work on my portfolios.
I have been using the services of Harrison Brook since couple of years. Up till now they manage my portfolio very well. Normally, I get quarterly update on the developments of it. In cases of the increased volatility of the markets (like situations around Greece or China in 2015) they contacted me, explained the situation and provided good advice on how to proceed.
Very satisfied. Fast and reliable
Serban Iorga – Bucharest, Romania
Professional and reliable financial advisory services.
I was very very happy with the Sevice that Harrison Brook provided. I would happily recommend them and their professional and easy to talk to way of business. My investments were explained in a very clear manner and are doing very well.
Charles Obank – Monaco
I've been a client for less than a year, but so far I'm very satisfied. My advisor is knowledgeable and reliable, providing clear portfolio reviews and prompt follow-up to change requests or questions from me.
Meet the Team
The team at Harrison Brook specialise in serving expats around the world
Get Started Today
Harrison Brook are the leading international online discount broker of expatriate financial services products.
Using our skill and expertise we can help and support you to make better investment decisions, while leaving you fully in control.
Part of the Riviera's Expat Community
Harrison Brook France are proud to be a part of the expat community in the Côte d'Azur and surrounding area. Harrison Brook are members and partners of the key networks and organisations throughout France and beyond.