About Us
Harrison Brook France are the leading international online discount broker of expatriate financial services products.
Tell us a bit about you

Simply tell us a bit about yourself by filling out the simple online form.

Arrange a Free Consultation

Once we've received your enquiry, a local adviser will contact you to arrange a no obligation meeting/visit at your convenience.

Formal Recomendation

Through a series of meetings your adviser will talk through and assess your situation to help and implement the perfect solution for your needs.
Living/working or retired in France? Harrison Brook France is your perfect partner. Harrison Brook France is the leading international financial consultancy of expatriate financial service advice and products to French expatriates.
We provide the Franch expat community the best value UK pension transfer advice, retirement planning solutions, investments (income generation/capital growth portfolios) and international insurances from the worlds leading investment firms.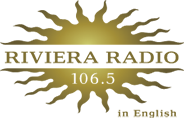 Heard Harrison Brook on the Radio?
Harrison Brook France, on the airwaves across the South of France and Northern Italy
Thanks for stopping by to learn more. Harrison Brook France are on the airwaves across the South of France and Northern Italy.
Through our partnership with Riviera Radio, we provide our 'fee' based model of transparent financial advice via the area's premium English speaking radio station and source of local news and services.
If you would like to learn more how Harrison Brook can assist you, then get in touch.
Get in Touch
Foreign Exchange and Online Money Transfers
Harrison Brook France has teamed up with Moneycorp to offer you bank beating foreign exchange rates
Working with Moneycorp, Harrison Brook can offer you a better deal when sending money abroad
As exchange experts, Moneycorp can save you money with our bank-beating exchange rates on international money transfers and expert guidance on the foreign exchange market.
Whether you're buying property overseas, emigrating or sending money to friends and family we can make sure your money gets to where you need it at a great rate, for a low fee and with all the help you want.
Reduced Transfer Fees

No transfer fees for Harrison Brook customers and you can make payments 24/7 online.

Bank Beating Exchange Rates

Typically 2 – 4% better than your high-street bank and expert guidance on the rates.

Safe and Secure

Moneycorp is regulated and authorised by the Financial Conduct Authority.

Independent Customer Reviews
Don't just take our word for it, here's what some of our clients have to say.
Ryan and I have a meeting soon after I submitted my request. He understood my queries and provided me with good advice.
I've been a client for less than a year, but so far I'm very satisfied. My advisor is knowledgeable and reliable, providing clear portfolio reviews and prompt follow-up to change requests or questions from me.
I was very very happy with the Sevice that Harrison Brook provided. I would happily recommend them and their professional and easy to talk to way of business. My investments were explained in a very clear manner and are doing very well.
Charles Obank – Monaco
Professional and reliable financial advisory services.
Very satisfied. Fast and reliable
Serban Iorga – Bucharest, Romania
I have been using the services of Harrison Brook since couple of years. Up till now they manage my portfolio very well. Normally, I get quarterly update on the developments of it. In cases of the increased volatility of the markets (like situations around Greece or China in 2015) they contacted me, explained the situation and provided good advice on how to proceed.
Ryan Frost is a consummate professional – knowledgeable, commercially astute and responsive. He is able to communicate complex ideas in a way that is clear and concise, aided no doubt by his excellent interpersonal skills. I am grateful to Ryan for his savvy advice and guidance, and for following up on my queries swiftly. I highly recommend Ryan and thank him for his excellent work on my portfolios.
I had consulted a number of other providers who gave conflicting and unclear advice and were clearly motivated by commission and the 'sale'. It was a pleasant surprise therefore to deal with Ryan and the team at Harrison Brook who gave clear and well-informed advice and then kept me informed throughout as my affairs were put in order. First class service.
David Hiley –
Very happy with the service given which is always to the point and focussed on my needs. Regular review sessions are also given together with easy to understand written status reports concerning my investments.
Iwan Jones –
Meet the Team
The team at Harrison Brook specialise in serving expats around the world
Get Started Today
Harrison Brook are the leading international online discount broker of expatriate financial services products.
Using our skill and expertise we can help and support you to make better investment decisions, while leaving you fully in control.