Are you thinking of buying a property and looking for a guide to mortgages in France? At Harrison Brook, we offer a complete and comprehensive French mortgage service to ensure you obtain the best deal tailored to suit your requirements in France.
Famous for its relaxed lifestyle, agreeable climate and superb cuisine and wine, France is an attractive destination for many expatriates and retirees. Buying a house in France is an exciting step for any individual or family. Finding the French mortgage most suited to your situation can be challenging.
Our experienced and bilingual team will provide unparalleled support to ensure your acquisition and French Mortgage application is as stress-free as possible.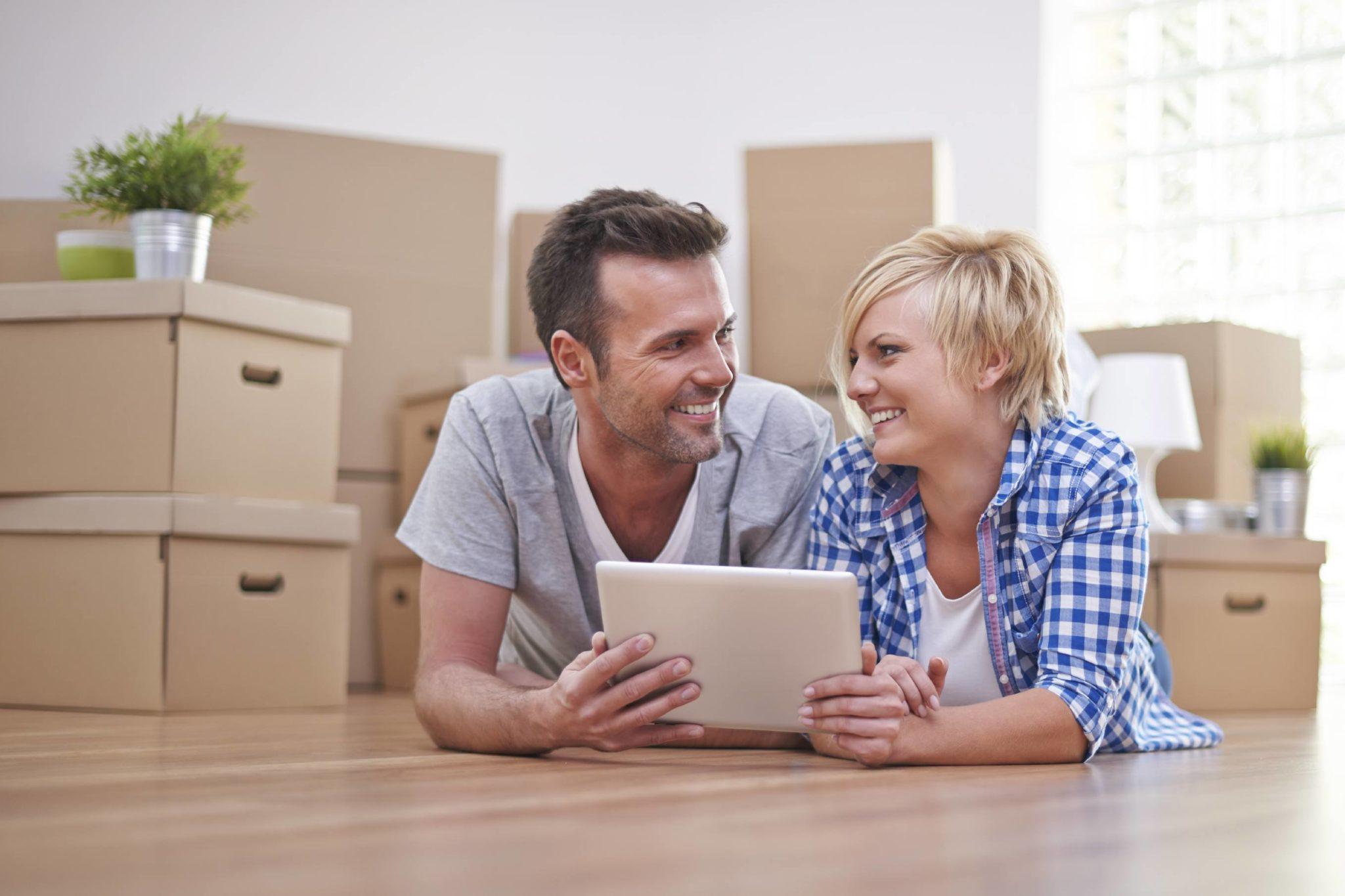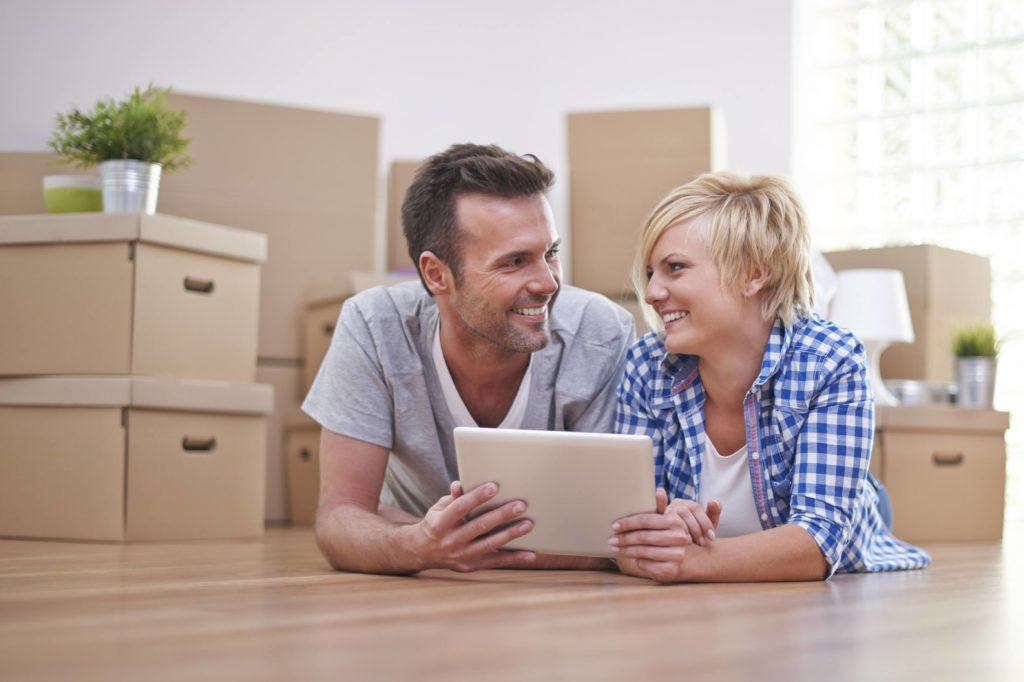 What to Consider Before Buying Property in France
Buying a house in France is an exciting step for any individual or family. Finding the French mortgage most suited to your situation can, however, be challenging.
To qualify for a mortgage, you must meet income requirements and provide a minimum deposit. French mortgage lenders prioritise financial stability, so it's essential to demonstrate your ability to comfortably meet mortgage repayments.
If you're self-employed, you'll be expected to present audited accounts spanning at least three years, providing evidence of your consistent income.
Macroeconomic factors, including projected base rates and currency stability, must be considered, but the decision is also an individual matter.
Thoughtful assessment of which currencies your future sources of income are likely to come from and what your long-term plans for the property are crucial in attaining the best long-term deal.
Who can get a mortgage in France?
French mortgage lenders cater to both residents and non-residents. If you're considering obtaining a mortgage in France, familiarising yourself with the requirements and considerations involved is crucial.
Foreign buyers can access credit from French banks, although they may encounter additional requirements. Typically, banks offer loans ranging from 70% to 85% of the property's value. However, non-EU applicants, including US citizens, may need to provide a larger deposit to secure a mortgage.
In certain instances, foreign applicants might be asked to deposit a specific amount, such as two years' worth of mortgage payments, into a designated savings account as collateral. This requirement is evaluated on a case-by-case basis, taking individual circumstances into account.
The French Mortgage Process
Before moving forward with a property purchase abroad, you must speak with a qualified mortgage and registered broker to ensure you get the right financing with the right bank, according to your unique situation.
Harrison Brook Mortgages are partnered with multiple French retail banks and Monégasque private banks. If you have any questions about getting a mortgage in France, talk to one of our advisors.
Different banks have different criteria, such as loan duration and loan-to-value (LTV), and these partnerships enable us to acquire preferable terms and conditions for our clients.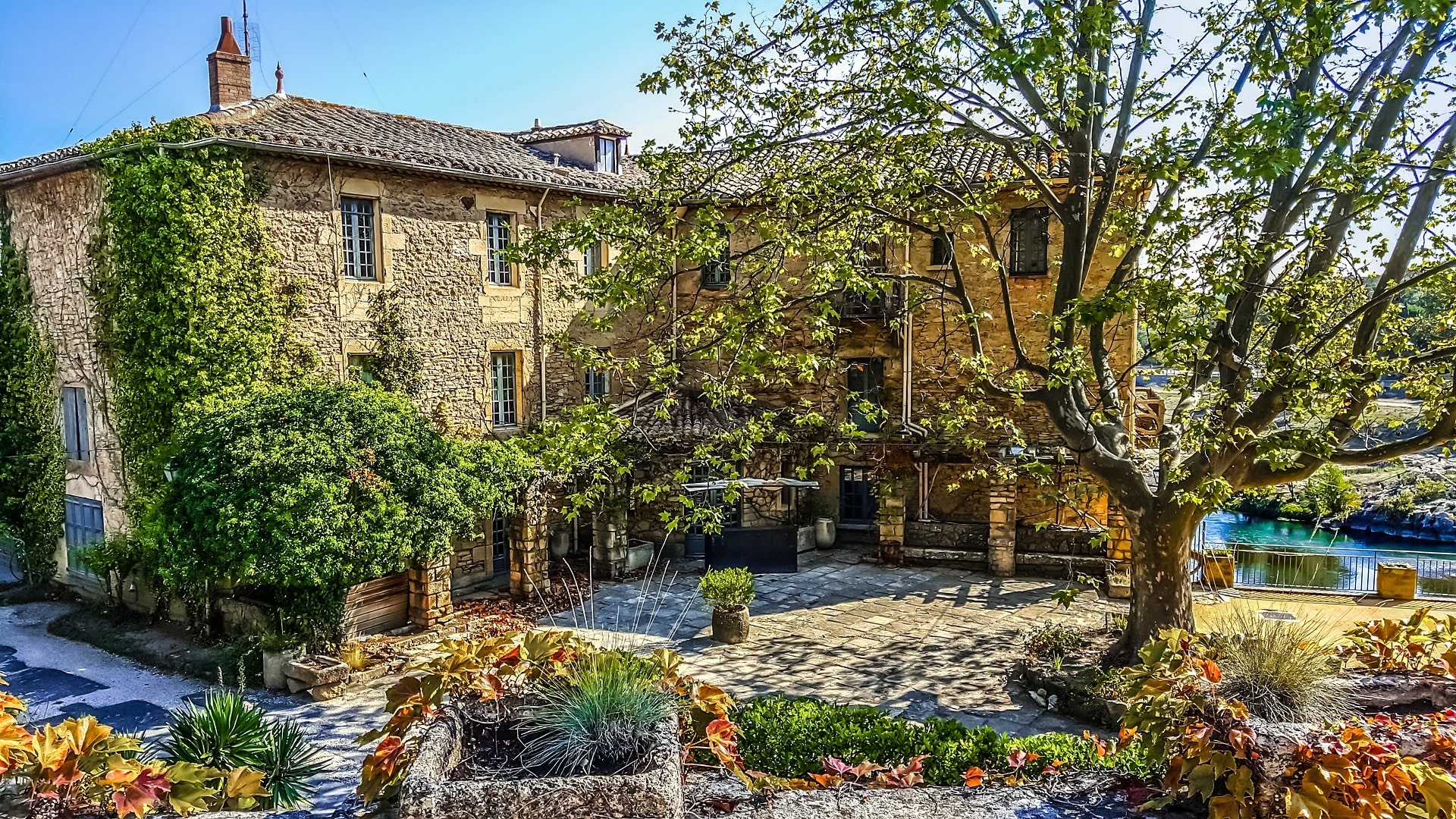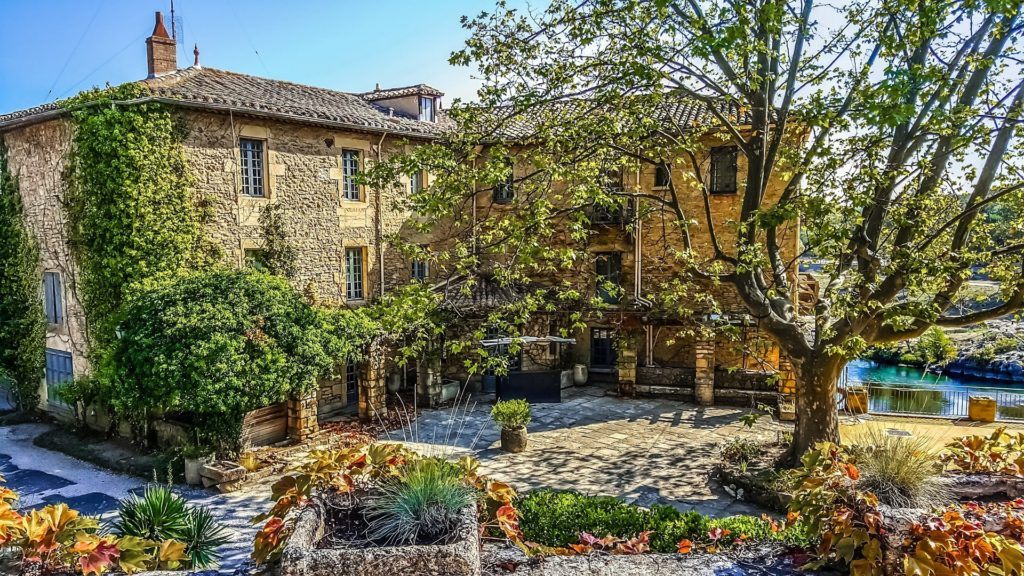 French Property Transaction Fees
Investing in property in France presents an enticing opportunity due to its unwavering market stability, stringent regulations ensuring a solid foundation, and the absence of burdensome constraints on foreign ownership.
Nevertheless, it is essential to weigh the associated property transaction fees, which, although they may seem substantial at first glance, ultimately safeguard your investment.
These fees, accounting for approximately 10-15% of the purchase price, guarantee a transparent and reliable process. Moreover, while the prospect of capital gains tax may seem daunting, it is crucial to recognise the potential for a reduced tax burden by considering factors such as the duration of ownership and allowable deductions.
By thoughtfully navigating these considerations, you can maximise your returns while enjoying France's many advantages for property acquisition.
Mortgage Interest Rates in France
According to Statista, the mortgage interest rate in France has experienced a noteworthy downward trend in recent years, culminating in a historic low during the third and fourth quarters of 2021. Mortgage rates recently in France have risen to 1.57% in the third quarter of 2022, which is still much lower than the 10-year peak in 2014, which stood at 2.4%.
Over the previous decade, France has had a lower mortgage interest rate than many European neighbours. Source: Statista – Mortgage rates per European country per country.
It is worth noting that interest rates began to increase towards the end of 2022. A similar trend can be seen across Europe as countries look to tackle high inflation.
Capital Insurance Protection
While not legally mandated, capital insurance protection is strongly recommended by lenders to safeguard your investment. This insurance covers mortgage repayments in unforeseen circumstances, such as serious illness or death. Lenders often require this protection to be in place before granting a mortgage. The cost of capital insurance will depend on factors such as your age, medical history, and the desired level of coverage.
A medical test may be necessary if you're over 60 years old or borrowing a substantial amount (over €200,000).
Types of Mortgages in France
Variable Rate Mortgages
Variable rate mortgages can fluctuate, either on a three or 12-month basis, which affects your duration or monthly payments. This is usually decided before the loan is in place. The advantage of a variable rate is that there are usually no penalties for early repayment, partial or total.
Fixed Rate Mortgages
Fixed-rate mortgages are worth considering in France as the rate is often fixed for the entire duration of the loan, up to 25 years.
Capped Rate Mortgages
Capped-rate mortgages are attractive because the variable rates are currently historically low.
Capital Repayment Mortgages
Capital repayment mortgages are the primary type of loan offered by banks in France, where you are repaying both capital and interest from the start of the loan.
Interest Only Mortgages
The purpose of this investment is to acquire interest and serve to repay the outstanding capital at the term of the loan.
French Mortgage FAQS
How much can I borrow for a French mortgage?
When you're considering getting a mortgage in France, it's essential to understand how much you can borrow and what factors will influence that amount.
French banks and mortgage lenders usually offer loans up to 85% of the property's value, which is known as the loan-to-value (LTV) rate. However, the LTV rate is typically between 50% and 75% if you're a non-EU national.
For French citizens and permanent residents, there's a possibility of borrowing up to 100% of the property's value. In some cases, this may come with a requirement to deposit a certain percentage of that amount into a savings account with a French bank.
Your income plays a significant role in determining the amount you can borrow. According to the legal requirements for French mortgages, your total monthly liabilities, including mortgages and insurance, should not exceed 35% of your gross monthly household income. Lenders consider various types of income, such as salaried income, business income, pensions income, existing rental income from other properties, dividends with a three-year track record (in some instances), and other regular investment income.
If you're self-employed or work as a freelancer, you'll need to provide business statements as evidence of your income for the past three years.
Most mortgage providers in France have a minimum loan amount they are willing to lend. Typically, this minimum falls between €50,000 and €100,000, although some lenders may set it higher. Non-EU nationals might also face higher minimum loan amounts.
What other fees should I expect to pay when getting a French mortgage?
Several factors come into play, and it's important to consider them carefully. Generally, purchasing existing properties tends to be more expensive than new builds.
As you plan your property purchase in France, you should anticipate total transaction costs ranging from 10% to 15% of the purchase price. These costs encompass taxes, insurance, and various fees. Typical fees related to the mortgage itself, include:
Valuation Survey: Lenders may require a valuation survey, which typically costs around €250.
Mortgage Arrangement/Administration fees: These typically amount to approximately 0.5% to 1% of the loan amount, plus VAT.
Notary Fees: For a new property, these fees are around 2.5%, plus VAT, of the property's value. However, if the property is older than five years, the notary fees increase to approximately 6.5% (plus VAT).
What documents are required to apply for a mortgage in France?
To successfully secure a French mortgage, it's essential to have a property purchase agreement in place. Sellers often prefer to have confidence in your financial standing before proceeding further.
However, mortgage lenders offer a helpful option: a certificate of commitment. This certificate is a pre-approval letter and can significantly facilitate negotiations with the seller. It demonstrates your seriousness and readiness to proceed with the purchase.
Additional documents include:
1. Proof of employment: This can include an accountant's statement or employment contract, depending on your type of employment, such as being a business owner, self-employed, or having a traditional employment arrangement.
2. Bank statements: Provide the past three months' statements for all your accounts to demonstrate your financial stability.
3. Identification documents: Include a copy of your passport, which serves as proof of identity.
4. Current mortgage or rental agreement: The agreement for your current mortgage or rental property, showing your existing financial commitments.
5. Estimates/invoices from tradesmen: If you're purchasing a new property or one that requires renovations, include estimates or invoices from tradespeople, along with their insurance certificates.
6. Loan deed or title deed: If you're financing the property through an equity release or remortgage, provide the loan deed or title deed with a repayment schedule.
7. Marriage license: If applicable, include your marriage license as proof of marital status.
8. Preliminary sales agreement or property title: For properties under construction or improvements, provide the preliminary sales agreement or property title, along with the building contract, plans, building license, and land details.
9. Proof of income: Include documentation that verifies your income, such as dividends, pensions, etc. Self-employed individuals should provide three years of audited financials.
10. Proof of residence: Show evidence of your current residential address, which can include utility bills or official correspondence.
11. Sales agreement: Include the sales agreement for the property you're purchasing.
12. Statement of assets: Provide a statement detailing your assets, which can include savings, investments, and other valuable holdings.
13. Tax returns: Submit tax returns for the past three years, demonstrating your financial history and compliance.
What is the maximum loan-to-value (LTV) ratio allowed for mortgages in France?
Banks usually provide loans that cover 70% to 85% of the property's value. However, non-EU applicants might be required to provide a higher deposit to secure a mortgage.
Can non-residents apply for mortgages in France?
In France, mortgage options are available to both residents and non-residents. To qualify, you'll need to meet specific income requirements and have a minimum deposit, with further details provided below. If you're self-employed, you'll be required to present audited accounts covering at least three years.
Lenders assess your credit history and current assets; some may have age restrictions. For instance, if you're above the age of 65, you might encounter difficulties or face higher costs when seeking a French mortgage. It's important to note that French mortgages are generally offered in conjunction with a property purchase agreement. However, in certain cases, you can obtain a certificate of commitment (known as "lettre de confort") from a mortgage lender. These letters, valid for three to four months, reassure the seller of your serious intent as a buyer. Although not legally binding, they can positively influence the seller's decision-making process.
What is the typical interest rate for mortgages in France?
Mortgage interest rates in France have steadily declined in recent years, reaching a historic low of 1.12% in 2021. This rate is less than half of what it was in 2014, which stood at 2.4%.
However, it's important to note that interest rates started to rise towards the end of 2022, reflecting a trend across Europe as countries address high inflation concerns. At the end of the 3rd quarter of 2022, the typical mortgage interest rate stood at 1.57%.
How long does it take to get a mortgage approved in France?
Obtaining mortgage approval in France can be time-consuming, typically spanning around 12-14 weeks from start to finish. To streamline the process and prevent any unnecessary delays, it is crucial to ensure that all your documentation is well-organised and readily available.
By being prepared with all the necessary paperwork, you can help expedite the mortgage approval process.
Can a mortgage broker help me find the best mortgage deal in France?
Harrison Brook Mortgages are partnered with multiple French retail banks and Monégasque private banks depending on the property purchase price.
We understand that mortgages aren't a one-size-fits-all kind of deal, so we place the utmost importance on determining your circumstances to get you the deal that allows you to live your best life.
Can I refinance my mortgage in France to get a better interest rate or loan terms?
When it comes to refinancing your mortgage in France, it's essential to consider a few key points. Refinancing involves replacing your old loan with a new one, often to secure lower interest rates or reduce your monthly payments. However, it's important to note that mortgage refinancing or remortgaging is not widely popular in France, and the associated costs can be high, resulting in limited product availability.
If you opt for a remortgage, be aware of additional fees such as administration costs, potentially higher interest rates, and early repayment fees on your current mortgage. Notary costs cannot be avoided, as including the new bank's name on your documents is necessary. It's advisable to carefully evaluate your options and assess whether taking out another loan to refinance your mortgage makes financial sense for your situation.
In France, refinancing allows for up to 80% of your property's value, with a minimum loan requirement of €100,000. Banks typically require some form of guarantee, such as a sufficiently high annual household income, to qualify for refinancing. Remember that even if the new mortgage amount is smaller than the previous one, meeting the necessary financial qualifications remains a significant factor to consider.
Are there any restrictions on foreign property ownership when applying for a mortgage in France?
Foreigners interested in purchasing a property in France are not subject to specific restrictions. However, certain conditions must be met to qualify for a mortgage loan.