Harrison Brook Mortgages work with a panel of private banks offering bespoke lending solutions for clients looking to purchase properties over 1 million euros to secure high value private banking mortgages.
High Value Private Banking Mortgages for Luxury Real Estate
At Harrison Brook Mortgages, we understand the significance of purchasing a luxury property. Our experienced mortgage advisors have the expertise to guide you through the process seamlessly. By collaborating with private banks, we offer bespoke lending solutions tailored to your requirements. Understanding your unique financial situation, we thoroughly assess your needs to structure a suitable mortgage package.
Access to Exclusive Mortgage Options
Through our partnership with prestigious private banks, we offer exclusive mortgage options. Additionally, these banks specialize in serving affluent clients and provide flexible terms, competitive rates, and personalised service. Whether it's a villa, a Parisian apartment, or a countryside estate or a Chalet in the Alps, we can secure the financing you need. Moreover, our aim is to make your borrowing experience seamless, allowing you to focus on acquiring your dream property.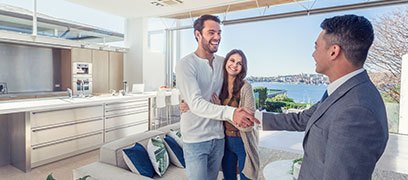 Expert Guidance Throughout the Process
At Harrison Brook Mortgages, we are committed to providing exceptional service and support at every stage of the mortgage process. Our dedicated team of mortgage advisors will guide you through the application process, assisting you in gathering the necessary documentation, evaluating loan options, and negotiating favorable terms on your behalf.
We understand that confidentiality and discretion are paramount when dealing with high-value transactions, and we prioritize maintaining the utmost privacy for our clients. You can trust that your personal and financial information will be handled with the utmost care and confidentiality.
Contact Harrison Brook Mortgages Today
Considering a property valued over 1 million euros? Look no further, as Harrison Brook Mortgages specialises in tailored lending solutions. Moreover, we leverage our expertise and network to secure financing that meets your unique needs. Additionally, our team of experts is ready to assist you every step of the way. Therefore, contact us today to schedule a consultation and take the first confident step toward acquiring your luxury property.