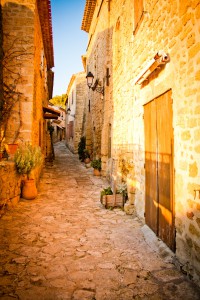 Looking for an International Mortgage for a Property in France?
Famous for its relaxed lifestyle, agreeable climate and superb cuisine and wine, France is an attractive destination for many expatriates and retirees.
Buying a house in France is certainly an exciting step for any individual or family. Finding the international mortgage, most suited to your personal situation can however, be challenging.
Important decisions must be taken in regards to the country and currency of your mortgage. Macroeconomic factors including projected base rates and currency stability must be taken into account, but the decision is also an individual matter.
Thoughtful assessment of which currencies your future sources of income are likely to come from and what your long-term plans for the property are crucial in attaining the best long term deal.
The is rarely a black and white decision though and varies dramatically with peoples personal financial arrangements. As such, seeking expert mortgage advice</span on this matter is essential.
Thanks to Harrison Brook's established relationships with some of leading UK and European lenders we are able offer expert advice and guidance on the handling and arranging of an International Mortgage France in a variety of currencies.
With access to the very best international mortgages for people buying property in France, deals available we are able to offer and arrange:
Fixed, variable interest, capped and variable Loan-to-Value mortgage structures
Harrison Brook can finance across the whole of France
Residential, holiday and investment property mortgages
Finance for commercial properties
Loan to values for non residents range between
Introduction to bilingual solicitors to protect your interests
Advice irrespective of your location or the property region in France
We also offer the opportunity to review your existing international mortgage arrangements against the current market and Harrison Brook can tell you if you are getting the best possible deal. Perhaps you are on a variable rate and see this period of low-interest rates as the perfect opportunity to 'lock in' a low fixed rate for the coming years.
How do you get started?
Whatever your enquiry, visit our Get started page today and an international mortgage expert will be in touch to discuss which mortgage deal would be best suited to your individual circumstances.
Mortgage Lending Criteria
Minimum Mortgage amount – 100 000€
Loan to values for non residents range between 70% – 85% depending on applicant(s)
Loan term of up to 25 years subject to repayment by age of 75 years
Minimum levels of income required by applicant(s): Individual = 35 000€, Couple = 50 000€
It's also important to note notary fees are on top of a purchase price and are not financed by banks. This can cost around 3.5% for new build and around 7.5% for existing properties of the purchase price.