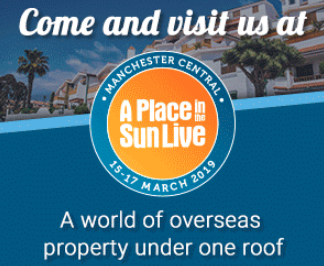 The Harrison Brook Mortgages team will be present at A Place in the Sun in Manchester from the 15th to 17th March.
If you are looking to move to France, this is a rendez-vous you should not miss.
The team will be there to assist for all of your French Mortgages needs.
Click here to get a free ticket to visit us in the French Village.
Harrison Brook offers a wide range of financial advice for expats, going from retirement planning to pension transfers as well as French Assurance vies.