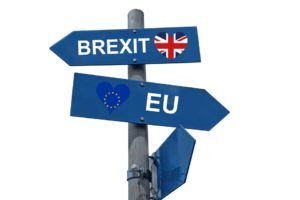 UK Nationals, as EU citizens are perfectly entitled to be a permanent resident in France without having to obtain an official permit so should you only apply for a carte de séjour post Brexit?
With Brexit and the Withdrawal agreement looming up, you should consider applying now for an official residence permit in France. This is known as a carte de séjour.
There should be no reason to wait to apply for the carte de séjour post Brexit as there is no cost involved. According to The Local there are an estimated 153,608 Brits living in France.  If you decide to wait, you could be faced with longer waiting periods in the future. The UK government, British Embassy and The French Ministry of Interior advise British citizens to apply for the carte de séjour.
Paperwork does seem tedious to a lot of us but you should start this process now and save yourself further hassle and time in the future. The card will show you were legally resident in France before Britain left the EU so it is in your best interest and benefit to apply for the carte de séjour now.
Official documentation regarding for the carte de séjour
The French Ministry of the Interior has published a website to help UK nationals living and working in France. However, this website is not yet available in English. The UK government have provided the translated version of this on the residence section.  We have outlined some points below for you. The full version can be found here.
Applying for a residence permit as a UK national?
In the event of the Withdrawal Agreement entering into force, UK nationals in France before 31 December 2020 will have to apply for the new permit. They will have until at least July 2021 to apply. British citizens who arrive in France after 1 January 2021 will have to apply for a permit under common law ["un titre de Droit Commun" –i.e. non EU/EEA].
In case of absence of the Withdrawal Agreement, it will be necessary to apply for a residence permit after 29 March 2019.
What are the official criteria for UK nationals already in France who would like to apply for a residence permit?
In the event of a withdrawal agreement entering into force,  UK nationals will have to provide evidence that they fall under one of the following categories:
Undergo a professional activity (or have undertaken such an activity in the past and are registered as a job seeker);  

Have sufficient resources and health insurance in place for oneself and one's family;  

Are studying or undertaking professional training and have health insurance in place;

You are a family member of a UK national living in France before 1 January 2021. The UK National already has a right of residence.
What happens in case of absence of the Withdrawal Agreement? Basically, UK nationals will be asked to demonstrate that they have resided in France before 30 March 2019. You will have to satisfy one of the conditions of the right of residence as mentioned above. The family member of a UK national must have lived in France before 30th March 2019.
EU residence permits obtained before March 2019 (possession of which is not obligatory now) will continue to be valid during the transition period until 31 December 2020. After which they will have to be replaced by the new permits provided for in the Withdrawal Agreement. You can submit applications for permits according to a set timetable. Subsequently, this will be specified in due course and in any scenario, you will have, until at least July 2021 to do so.
The process for applying for the carte de séjour
You can check out the French website which has more information on the residence permit. On this page you will see at the bottom the section -'Carte de séjour pour Européen'- Residence permit for an EU citizen.
Choose the correct criteria ( worker, student, etc). You will have to go to your local Prefecture for this process. It will also tell you which documents you need to bring with you so you can be prepared. Put in your postal code in the search bar to see you which Prefecture to attend.
There is much more in-depth advice on the rules and regulations of the carte de séjour on the RIFT website. So please consult this website as well for in-depth knowledge.
Harrison Brook is France's leading broker of expatriate financial services, products and expat financial advice. We are here to help you with any of your financial needs, pension or investment queries.
Get in touch today and speak to one of our financial advisers for more information.