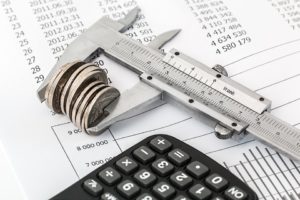 Assurance Vie for Expats in France
If you are an expat in France, then it is likely you have come across the concept of an Assurance Vie.  They are available through various institutions and are geared towards retirement for lump sum investments.
What is an Assurance Vie?
An Assurance Vie allows you to invest over the long term (8 years or more) and provides a preferential rate of tax (approximately 25%) on gains withdrawn post the 8 year threshold. The Assurance Vie is simply a French compliant Life Insurance Bond. The bond enables you to hold many different forms of investment within its structure which can be aligned with your individual situation.
Key Factors / Benefits of an Assurance Vie for Expats in France
After holding the Assurance Vie for 8+ years, income tax on the gains withdrawn reduces from 12.8% to 7.5% – social charges are still due at 17.2%. This reduced tax rate is in relation to contributions that do not exceed €150,000.
You can also elect for the gains you have crystallised to be taxed according to your marginal rate under the 'prelevement forfaitaire' (single flat-rate levy). This can be beneficial if your income for the tax year is not substantial.
After the 8 year period, you can access

€4,600 (€9,200 per couple) of the gains within your Assurance Vie tax free each year

.
Over the course of 10 years retirement, this equates to €46,000 of tax free income.
Additionally, if you established the policy prior to age 70, you can pass €152,500 to each of your named beneficiaries free of French inheritance tax.
The provider looks after tax reporting and withholding taxes
The 

Assurance

 

Vie

would also benefit from gross roll-up which allows your capital to grow in fully tax-efficient manner and thus improve your long-term returns
You can access your monies at any point during the initial 8 years with no exit penalties.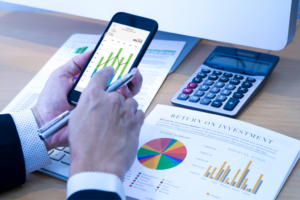 Who is an Assurance Vie good for?
Due to the above mentioned benefits, Assurance Vies are a great investment product for anyone looking to retire in France. They have been specifically created for the French market and there is no better product combining tax efficiency, potential for capital growth and death benefits in relation to Inheritance Tax.
Difference between Harrison Brook and other advisers
Whilst there are many benefits of utilising an Assurance Vie, the type of product chosen and the advice you receive on your investments is where you need to be vigilant. You can get an Assurance Vie from your bank, directly via an insurance company or through your financial adviser.
The key area to be aware of is the charging structure of the provider. Most will work from a commission based model – which means you will be charged between 1 – 1.5% per annum for an 8 year period which is either paid directly to the bank or the adviser. This naturally creates numerous problems:
Firstly there is the obvious issue of conflict of interest, if an adviser is being paid to recommend a product to you, this directly conflicts with whether it is the best product for your individual requirements. Secondly, any money paid out will need to be made back, resulting in high running costs and exit penalties. So if you suddenly decide you want your own money back, it can cost up to 12% to access it. Lastly, there is a limited on panel fund range. If you are getting an Assurance Vie from a large bank, often they will only have their own fund range available – with everyone's position and requirements unique to themselves, less choice is never a positive thing!
Harrison Brook work differently, born out of a desire for transparent, impartial fee-based advice, we pride ourselves on:
No Commission – We will never take commission from a provider, fund or any other party. As such you will be charged a one off fully transparent fee and an ongoing management charge for managing your investments in line with your requirements.  We work on a "hand by hand" ideology, with our fees directly related to the performance of your investment on an ongoing basis. Furthermore, there are never any exit penalties for accessing your monies at any time.
Fully Independent – We are not "tied" to any company or provider and work on a fully independent basis. What this means for you is that we will search the market place for the best product that suits your specific needs. We do have 4 providers we only work with and find a "best fit".
French Specialists – Based in the South of France we are specialists in the French Investment Product market. We have extensive knowledge regarding both Assurance Vie providers and the best performing funds within the investment structure. Through our network, we are able to get preferential rates from both providers and funds and pass these savings directly over to you.
Get in touch
For further information on the best Assurance Vie for expats in France contact us today.