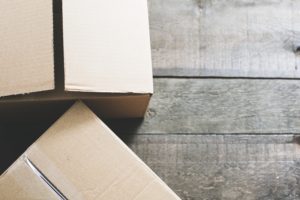 So you're thinking of moving to France in the near future?
Here are some things that you should consider as an essential part of your financial planning. This is an ideal financial checklist for those who want to make France their permanent home.
Check your tax status
You need to work out what the different residency rules are in both France and the UK. It isn't just about the length of time spent. Ensure that you are paying into the tax system of the relevant country and don't end up with a hefty bill you're not expecting.
Selling your home
Your home is almost certainly one of your key financial assets. If you own property in either the UK or France you will need to decide which to sell, why and when. Take good financial advice with plenty of time to limit the amount of capital gains tax you'll pay.
Tax affairs
Be sure to notify HMRC of your departure date (Form P85) and then be certain to register to pay tax in France. Remember that taxes are done a year in arrears, so your first French tax form will be done the year after you arrive.
Don't make the assumption that what was tax efficient in the UK will apply equally when you move to France. Instead, take additional advice. With careful planning and restructuring of both savings and investments, you could end up paying less tax in France than the UK.
Where to keep your money
If you choose to keep your money in the UK then be careful that you don't fall foul of fluctuations in the exchange rate. Try matching your assets and your liabilities across both currencies. This should give you the flexibility to weather any potential financial storm. If you have a pension then be sure to take legal advice in advance of your move, there will be ways to maximise your pension. If you pick the wrong plan for your pension you may owe far more tax than you need to.
Harrison Brook is specialised in advising Expats, so we are here to help you find the best option for you, do get in touch. 
Think further ahead
Planning your estate and looking at succession law might sound depressing but is an absolute necessity for long-term financial stability. EU law and British law may become different in the future. You need to know how to protect your assets for future generations of your family.
French mortgages for expats don't have to be a massive headache, but it is also not something that should be done without due consideration. We would always recommend taking sound legal and financial advice. Our sister company, Harrison Brook Property can support you in search for the most accurate mortgage.