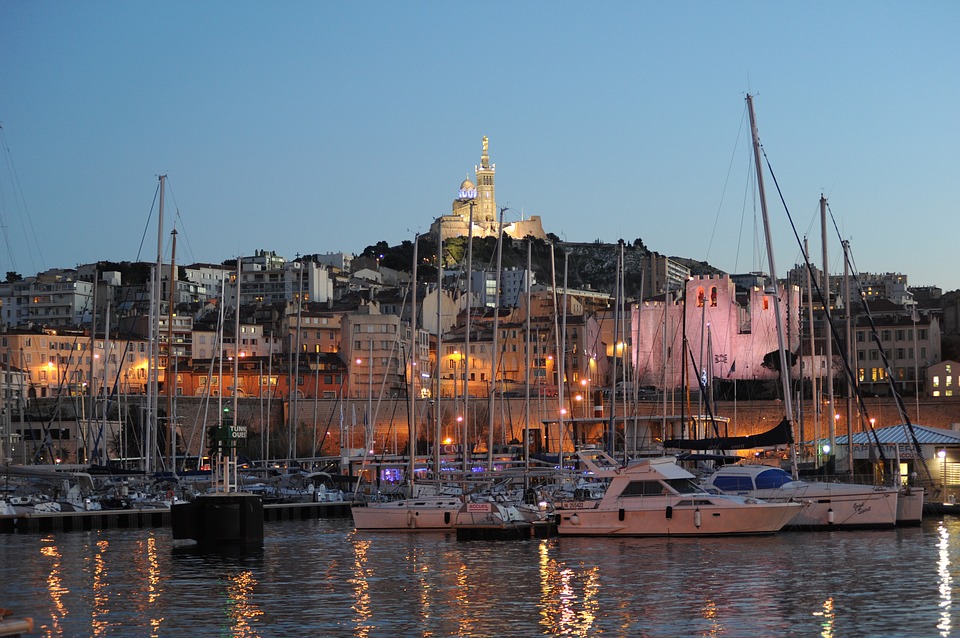 Are you thinking of moving to Marseille?
Marseille is one of the most multicultural cities in Europe. The city is surrounded by sunshine and remarkable views.  If you're looking for a mix between city-life and beach-life, this is the place for you. Not only will you enjoy both of these lifestyles, you will also experience the unique cultural side of Marseille.
If you are an expatriate thinking of moving to Marseille, take a look at our guide and maybe you could benefit from a few tips!
Key Facts of Marseille
Marseille is one of the fastest growing regions. It is also the administrative and commercial capital of Provence-Alpes-Côte d'Azur.  Many people say the city has grown from an ugly duckling into a beautiful swan.
It is not only the oldest city in France, it is also the second-largest in the country, after Paris, with a population of around 1,599,198 million people.  The city is known for its high quality soap produce with pure olive oil, alkali and sea water.  These recipes and methods of producing soap are centuries old. The company La Compagnie de Provence, located on 1 Rue Caisserie, still manufactures these quality soaps with the traditional stamp '72% d'huile', so you could go and check out the quality of Le Savon de Marseille yourself!
Cultural side of the city:
Being the oldest city in France, Marseille is full of culture.  Including exceptional museums, architecture and landscapes.
Museums:
To learn the city's history and culture, you should begin your tour by visiting the Museum of Civilisations from Europe and the Mediterranean. It is a national museum that was inaugurated the same year that Marseille was nominated European Capital of Culture.  The museum offers a €14 family package (5 children + 2 Adults) and free-access for those between 18 and 25. So keep these deals in mind when visiting.  If you are a fan of art, you must visit the Musée d'Arts Africains, Océaniens et Amérindiens. It comprises of a wide collection from all over Africa, Oceania and both North and South America.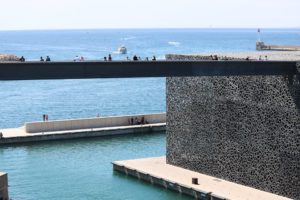 Architecture:
The city has diverse architecture, including both ancient and modern buildings.  There are architectural city guides where you can experience the various building.  However, if you fancy just wandering around yourself, there are a few places you do not want to miss: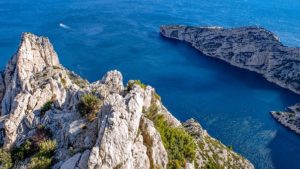 Alumni:
Marseille is also the home to various famous footballers (such as Zinedine Zidane and Eric Cantona), actors (Daniel Russo and Gérard Meylan), the french designer Ito Morabito and the painter Jean Jacques Surian.
Sports in Marseille:
The city is very active and was named 'European Capital of Sport 2017' and has over 150,000 participating sports club members.
One of the major sports in the city is sailing. Over 100 sailing events a year are hosted in Marseille, including local competitions ('Tour de France à la Voile') as well as international ones ('World sailing championships').  The city has also been selected to host the 2024 Olympics sailing events!
Furthermore, the city is also home to The Olympique de Marseille, a famous French football club founded in 1899.  A very successful French club that has won 10 official league titles, 10 Coupes de France and 3 Coupes de la Ligue.  The games are played in Le Stade Velodrome, also known as the Orange Vélodrome.  It's an amazing stadium worth visiting and experiencing a good football game!
Restaurants:
If you consider yourself a gastronome, you might try L'Épuissette or the Schilling for a delightful seafood experience with exquisite wine and fabulous views.  If you're more in the mood for traditional French cuisine, the acclaimed  Café Bovo and La Cour du Palais are also lovely restaurants with great reviews.
However, you can't go to Marseille without tasting their speciality, the bouillabaisse.  A good place for this dish is in Restaurant Chez Michel on the Michelin Guide 2018.
English-Speaking Organisations:
The city has attracted a variety of people and industries with new investment projects and renovations.  Consequently, it is known for its multicultural residents, which is what differentiates it from the rest of the French Riviera.  Many of these residents are UK expatriates, with whom you can connect with through InterNations.  Furthermore, there are non-profit organisations for English-speaking residents, such as the Marseille Anglo-American Business Network (MAABN) where you have the chance to grow professionally by attending business events and much more!   There is also another English speaking non-profit association called the Anglo-American Group of Provence. This organisation simply provides expatriates with all kind of information that helps them adapt to the French lifestyle and enjoy life in the French Riviera to its fullest.  With members sharing life experiences and tips.
Expat Resources:
Moving to a different country with the various culture barriers, may make you feel out of your comfort zone.  Nevertheless, there are various aid centres that can help you settle in. You can even get UK groceries delivered all over France, so you will not miss out on your comfort food!
To ensure you feel a little more at ease, here are a few English speaking contacts that you may want to keep.
Maitre Paule ACQUAVIVA

is an English speaking law firm based in Marseille that has experience dealing with British expatriates.

France has the best healthcare in Europe.  However, as doctors are not allowed to advertise their services, it is difficult to find an English speaking doctor.  We do recommend you ask your local pharmacy. Nevertheless, we have procured a

list

with various doctors and dentists contact details whom are based in France.

International House Movers

is a global removal firm who provide their services from various places around the world, including UK and USA to France, and vice versa.
Financial Advice:
You may have just found out that once you leave the UK you are also leaving behind your financial adviser. Most financial advisers based in the UK do not have the correct regulatory permissions to deal with expatriates.  As a result, having an international financial adviser is essential in managing your savings investments and retirement needs.
An international adviser can explain the many opportunities available to expatriates that might not be available to home nationals.  Many of our clients have asked us to help manage their retirement provision now they have left their home country.  They find that the long-term partnership with an international adviser is essential in providing for the retirement that they dream about.  We can also help dissect the multitude of options that are available with regards to investment.  Whether these be using online platforms or the tax benefits of an Assurance Vie.
Get in touch and find out the best options for you.