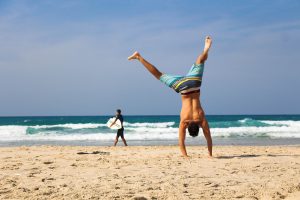 Healthcare for expats in France after Brexit
The NHS is a prized position for most Britons. The state-funded healthcare services sees millions being treated each year, 1 million every 36 hours in fact.
With that, one of the biggest concerns for anyone moving abroad is their access to healthcare and the fees they will have to pay if they need medical attention. Fortunately, the NHS has various different agreements with countries around the globe, including France. In France, retired expats healthcare is paid for by the NHS and every citizen is entitled to an EHIC card which entitles the holder to emergency healthcare.
But, what will come in the wake of Brexit? How will your years of tax payments be used? Will you still have access to healthcare overseas?
The Current Situation
Currently, all expats working in France and paying social charges are entitled to the same healthcare as French citizens. This entails 70% of medical bills being paid for by the state. The rest is then paid for either by the citizen or through a top-up or insurance policy. For expats not working, you can apply for an S1. An S1 (formerly E106/E121) represents your entitlement to health care in another EEA country, provided via the social security of your home country.
The French government does, equally, offer free healthcare. People on a very low income can apply for the 'Couverture Maladie Universelle Complementaire' (CMU). The CMU covers all medical expenses. Similarly, those with a chronic illness are eligible to free healthcare.  
Options for the Future Situation
The UK can take two drastically different routes. Individual negotiations with member states may take place. This would, potentially, result in either an agreement in which the NHS pays for expat healthcare, in the form of something similar to an S1. Or, the UK could aim to cut cost by ruling that expats must fund their own healthcare. Further, if the UK decided to remain in the EEA it is likely that existing arrangements would continue. Another possible result would be that the expats new country of residence decides to cover their healthcare costs.
Finally, if the current agreements do not continue, any income from pensions (excluding government pensions) would no longer be exempt from social charges. If this is the case, it may end up being cheaper for retirees to take out private health insurance.
What Can't Happen
Existing expats living in EU countries will not be stripped of rights they've attained and enjoyed whilst living abroad. The Vienna Convention of 1969, clearly holds that in the termination of a treaty does not affect the rights obtained through the execution of the treaty, prior to its termination.
Advice
If you've lived in France for 5 years you can apply for French residency. This would entitle you to all the same rights and benefits as a French resident.
Here at Harrison Brook, we'd recommend speaking to a Financial Adviser. With knowledge, experience and expertise working globally we can provide you with the perfect advice to suit your personal situation.