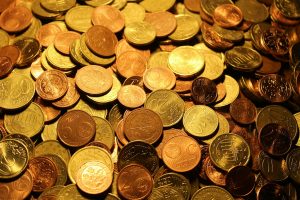 Moving abroad can be a daunting process. There's a lot to think about and organise. Bank accounts, mortgages, pension transfers, taxes, the list goes on…. But hugely importantly is your money.
How can you exchange your hard earned cash without losing out due to exchange rates? Can you be sure you're receiving the true value of your money? How can you transfer large sums (yes, there is a maximum at Tesco)?
As always, we're here to answer your questions and make moving to France as easy as possible.
Money exchange…
When moving to France, or anywhere abroad, it's always a good idea to take some money with you…
Exchange rates are ever fluctuating, particularly in the Brexit economy. So, ensuring a decent rate isn't the easiest task. The coming month is a pivotal moment for Brexit negotiations – it will be the last stage talks before the EU summit decide whether officials are ready to move on to phase 2 of trade discussions. However, it's been largely reported that MPs are sceptical that the 'Brexit Bill' will move to the second phase anytime soon. This only leaves more uncertainty for the currency market.
Find the market trend below: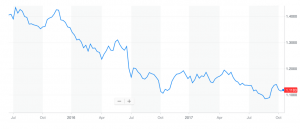 Although the chart above shows the market at €1.1183, the high street average rates are currently around just €1.08. Meaning you're money isn't going as far as it could be.
Solutions….
Of course, here at Harrison Brook, we would never highlight a pitfall without offering a solution. By working with Aston Currency Management, we are able to offer hugely competitive, market-leading exchange rates.
You're able to make exchanges 24/7, at any time you want with no transfer fees and typically at a 2-4% better rate than high street banks. Who wouldn't want their money to go further?
Get in touch today for free, impartial advice from an expert expat financial adviser.