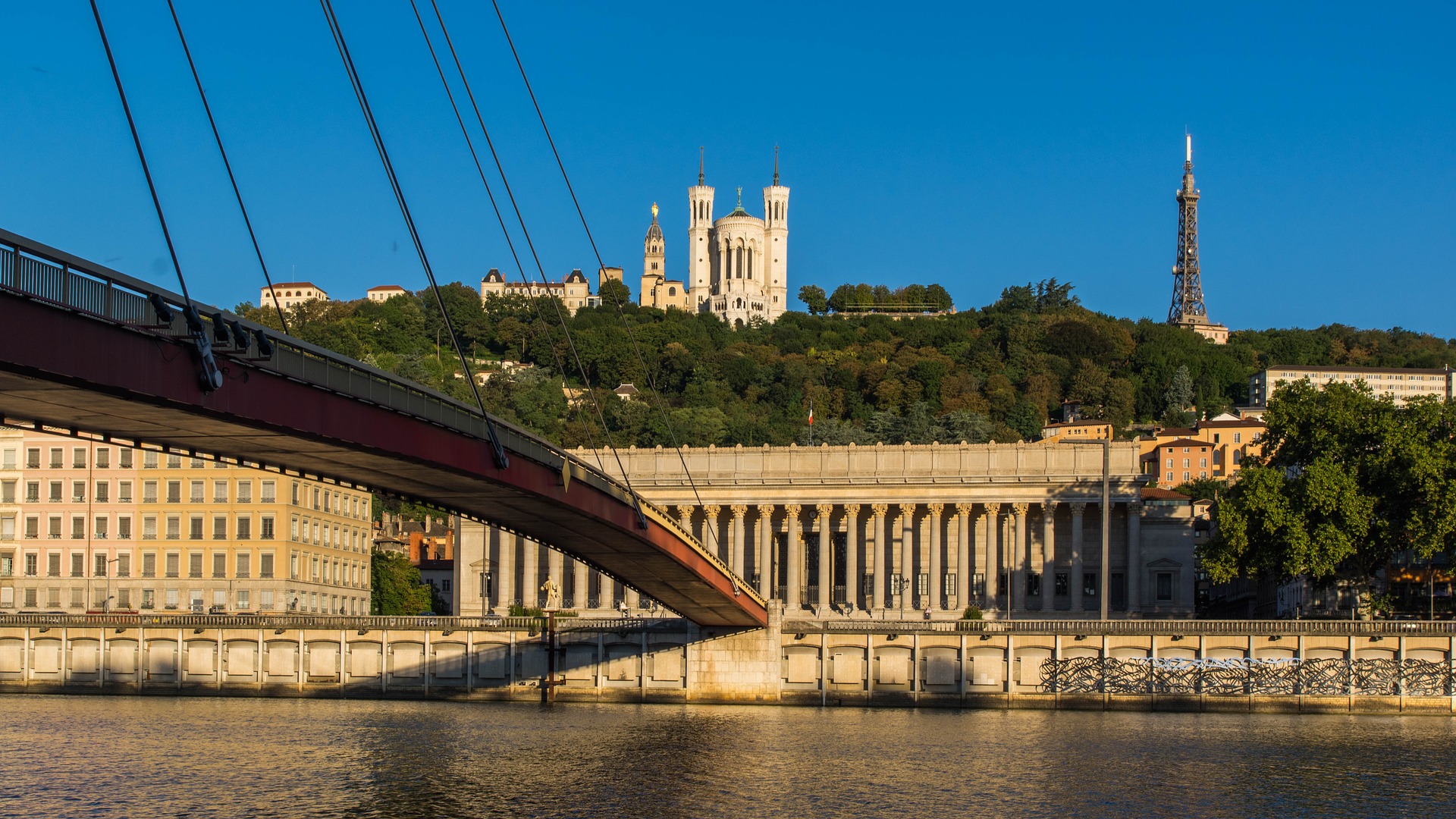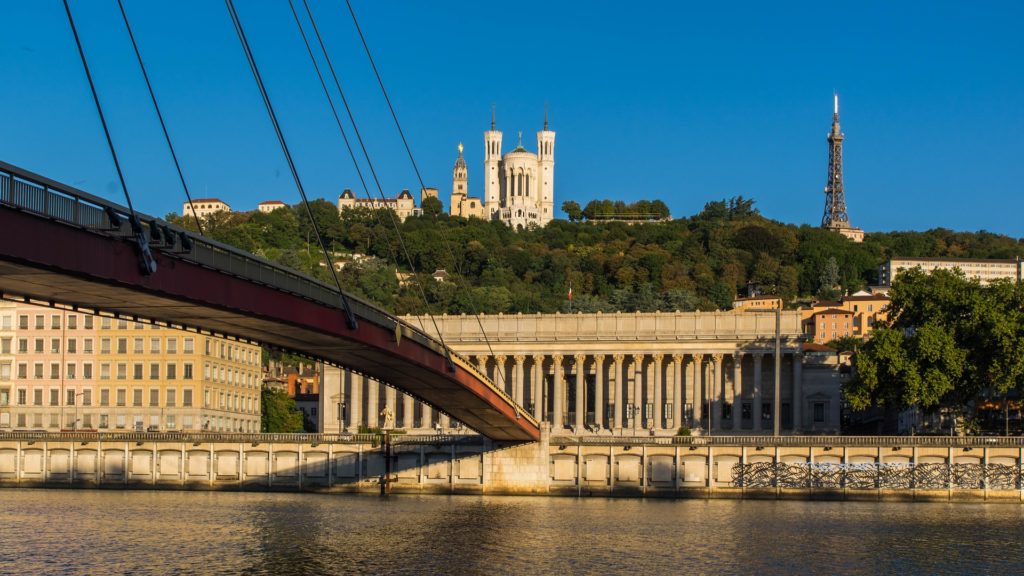 Life in Lyon is very unique.  Full of historical culture and situated at the confluence of the beautiful rivers Rhône and Saône. It's the third largest city in France, followed by Paris and Marseille, with an approximate population of 1,690,105 million in 2018.
If you're thinking of moving to Lyon, or you already reside there, benefit from a few tips in our guide for expats!
Social life in Lyon:
When you move to a new city or country, it normally means starting your social life all over again.  Even though this may seem scary to some, Lyon is full of British expats.
There are various expat societies in Lyon:
The main one is

InterNations

, who organise events and tours.  It is also a good place to find some tips that other expats have posted!

In

Lyon International Meetup Association

, they have a variety of events so you can find the suitable events for you depending on your interests.

There are also groups for

English-Speaking Families in Lyon

which are great for those looking to find other expat families while enjoying fun activities!
Education:
Families settling in Lyon have chosen well.  As Lyon is a great place to educate your children.  After Paris, Lyon has the most recognised education institutions in the country.
There are various good schools for those aged 6 to 20 years old, such as:
If your children are younger than 6, there are many other international schools, including:
What a better way than giving your children the opportunity to become completely bilingual!
Resourceful contact details:
Furthermore, it's important to have access to essential contacts when changing your residence.  Such as doctors, dentists, lawyers and financial advisers that can speak your language.
Not to worry, in Lyon you can find:
Various

English-speaking doctors

in all different departments.

English-speaking dentist, such as

Dr Dan Rosenback

(for adults) and

Dr Violette Foujols

(for children).

International Law Firm,

Maître Bertrand Besnard

, who have experience of dealing with English-speaking expats.

Removal firms that work internationally such as

International House Movers for instance

.

UK online grocery delivery companies.
Financial advice:
Additionally, Harrison Brook is specialised in providing expat financial advice.  Our fully qualified advisers work on transparent-fees all around the globe.
We cover various fields such as:
If you need any financial advice or you're just curious to know the options available to you, get in touch and benefit from a first consultation to discuss your situation.
Experiencing Lyon's Gastronomy:
Michelin Star Restaurants:
Being one of the biggest cities in France and the capital of gastronomy in the country, Lyon comes with great cuisine and beverages.
For instance,

L'Auberge du Pont de Collonges

is a three Michelin stars gastronomic restaurant with one of the most renowned chefs in the country, Paul Bocuse.  You could only imagine how lovely the food is!

Another French cuisine restaurants are

La Mere Brazier (two Michelin stars) and Auberge de l'Ile Barbe (one Michelin star).  Where their exquisite plates are served with very unique and artistic presentations.
Beverages:
Besides the astounding food, France is the best place to try quality French wines, as wine lovers will surely know!
At both the north and south of Lyon, you can find vineyards and taste some exquisite wine.  For example, the

Côte Rôtie

is where the country's most expensive and quality wine is made.  

If you need a relaxing break, the best place to do so is staying in a chateau, surrounded by vineyards and quietness.  Experiencing another side of the French lifestyle.

As for beer enthusiastic,

Ninkasi

is the place to experience a real good tasty French beer.  It has 12 locations throughout the city so you are sure to find one!  If you're feeling more like your local English pub,

Elephant & Castle

is your answer.  However,

Le Palais De La Bière

is a must-go.  The first ever pub to specialise in beer and loved by the Lyonnais!
Culture of Lyon:
In the 17th century, Lyon was a major silk-manufacturer in Europe.  It then progressed into a significant printing centre.  While the city maintains its success within these industries, other business sectors are also flourishing.  Such as construction, gastronomy and chemicals. The latter presently being the main manufacturing industry within the city.  
The printing industry has played such an important part in Lyon's development and success, that a printing museum has emerged.  Named the

Musée de l'imprimerie et de la Communication Graphique de Lyon

.  The museum guides you through the historical development of printing from it's beginning to its present.

Nearby is the

Musée des Beaux Arts de Lyon

, one of the largest museums in the country.  The museum leads you through the chronicle development of art.  Situated by the Place des Terreaux, a beautiful square full of history.
Nevertheless, to acknowledge the city's exquisite architecture, a visit must be made to the Old town and to the hill of Fourvière.
Vieux Lyon:
On the other side of the Saône river, you can find the beautiful Vieux Lyon in which you can discover:
The distinguished and unique architecture from the Renaissance which remains till this date.

The '

traboules

'.  The secret passages that were once used by residents for quick water supply.  As well as silk merchants to transport their goods. You must know all the traboules to become a real Lyonnais!  Even though many are inaccessible, there are around 40 that are open to the public. So, keep an eye out for them when strolling through Vieux Lyon!

Various museums.  One of them being the

Musée Miniatures et Cinema

which is a must-see if you're a fan of the cinema.  You can learn how special effects work and inspect the different miniature movie scenes and characters.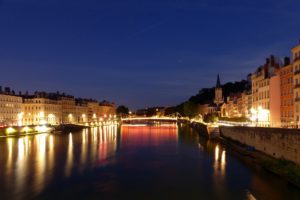 One of Lyon's symbols: The hill of Fourvière
The beautiful church Basilica of Notre–Dame de Fourviére is a short distance away from Old Lyon and it is situated on the hill of Fourviére, one of Lyon's symbols.  From this hill, you will also get the chance to experience the best view of the whole city. Even more, this is one of the places where the famous Fête des Lumieres is celebrated from the 6th to the 9th of December every year.
After visiting the Notre-Dame, you could wander down to the Museum of Gallo-Roman Civilisation, a great place to soak in the historical past of the Romans.  There are Roman ruins that have remained as well as Roman baths, which are close by on Rue de Farges.
All in all, Lyon is full of culture and you could visit so many other museums such as the Musée des Confluence, the Musée Art Contemporain Lyon and the Museum of Chocolate: MUSCO.    However, you can experience the history and beauty of Lyon by wandering through the city streets.
Sport Life in Lyon
As for sports, they are a big part of the city's life.  The Olympique Lyonnais is a popular football club that play in the League 1.  If you're a football fan, watching a game in the Groupama Stadium is a brilliant way to enjoy a good match the French way.
Nevertheless, Lyon is also a place to play various types of sports just for fun!  Therefore, you could always find the right fit for you and enjoy your life in Lyon.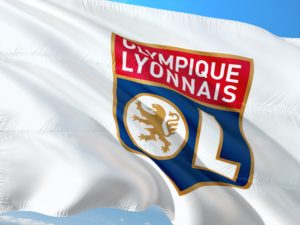 Upcoming Events:
Lyon is a very lively town that hosts various events all year long.  If you're lucky enough to be living in this beautiful city, don't miss out on the brilliant events!  Here are only a few that are unmissable of many:
Festival of Lights:

 An outstanding lights event composed by the greatest artist in Lyon who all come together for its creation.  Celebrated in December each year.

Fourvière Nights:

 Festive nights held in June and July in the Gallo-Roman theatre.  In which various talents are celebrated in over 60 performances.  Including music, cinema, opera and dancing.

Nuits Sonores:

An electronic music festival celebrated from 29th May to 2nd June 2019. The reason for its importance is due to the outstanding venues the party is hosted in each year.

The Dance Biennial:

A variety of performances and musical parades are celebrated all over the streets and venues of Lyon.  With dancers participating from all around the globe to form part of the parades. The next event will take place in September 2020.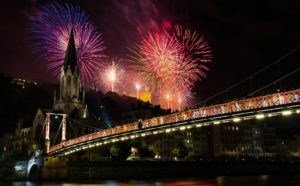 Why choose Harrison Brook?
Our fully qualified advisers have your best interest at heart.  We offer honest and impartial advice and recommend the best financial options for our clients depending on their situation.
We have a 5-star rating on Feefo which proves our customer's satisfaction with our services.  
As a result, if you want to develop your financial position whilst living in Lyon, contact an adviser and find out what options are available to you.